Important event updates
Updated 5/14/2020
Wine Trail Events including Spring Wine and Cheese and Flights and Bites have already been postponed. It is very likely that Smokin' Summer Kickoff will also be postponed, given that the soonest our wineries could possibly reopen is the first day of that event (Friday, June 12). We need to wait to hear from our Governor regarding reopening, restrictions on gatherings, and so on. We hope to be able to make an announcement regarding all of these events by the end of May. In the meantime, all of our event ticket sales are on hold.
If you are wondering when the winery tasting rooms will reopen, please refer to this page.
If you already purchased tickets to one of these events you can do one of two things:
Leave your order as-is. We'll simply transfer your tickets to the new date when it's announced. If that date doesn't work for you, you can contact us to request a refund at that time; OR
Request a refund now by emailing the Trail Office.
If any of the events are canceled, we will automatically issue refunds to all who have standing orders.
Tasting Passports
Given the impact of Covid-19 on travel during the first half of the year, we are extending the Wine Weekday Passports through the end of this year – December 31, 2020. These passports are $30 +tax and entitle the bearer to complimentary tastings at 15 participating wineries, Monday through Friday. They are not valid for those traveling in groups of or 8 more. Learn more and purchase a passport here. We greatly appreciate the loyalty and support of our passport holders! Polar Passports were discontinued at the end of 2019 and only those who earned enough stamps to qualify for a complimentary passport received one. Those Passports are good through December 31, 2020.

Events Search and Views Navigation
List of Events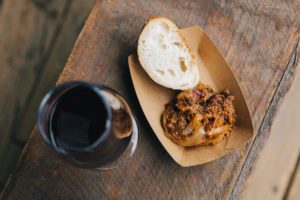 Update 5/14/2020 Wine Trail Events including Spring Wine and Cheese and Flights and Bites have already been postponed. It is very likely that Smokin' Summer Kickoff will also be postponed, given that the soonest our wineries could possibly reopen is the first day of that event. New dates are to be determined and announced as soon as possible, but we need to wait to hear from our Governor regarding reopening, restrictions on gatherings, and so on. In the meantime, all…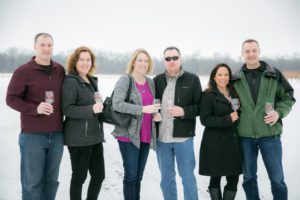 Please note: we are planning to proceed with Deck the Halls at this time. However, ticket sales are on hold for now, until we receive guidance related to large events and Covid19. (updated 4/24/2020) November 20-22, 2020 is our 29th annual Deck the Halls Weekend! Simply check in at your assigned starting winery, pick up your tickets, wreath and recipe book and your first ornament, then starting sampling holiday wines and food tasting and collect an ornament at any of…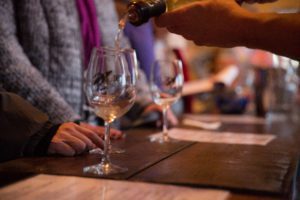 Please note: we are planning to proceed with Deck the Halls at this time. However, ticket sales are on hold for now, until we receive guidance related to large events and Covid19. (updated 4/24/2020) December 4, 5, and 6, 2020 is our 29th annual Deck the Halls Weekend! Simply check in at your assigned starting winery, pick up your tickets, wreath and recipe book and your first ornament, then starting sampling holiday wines and food tasting and collect an ornament…
+ Export Events