December Deck the Halls
December 4

-

December 6

$55 – $85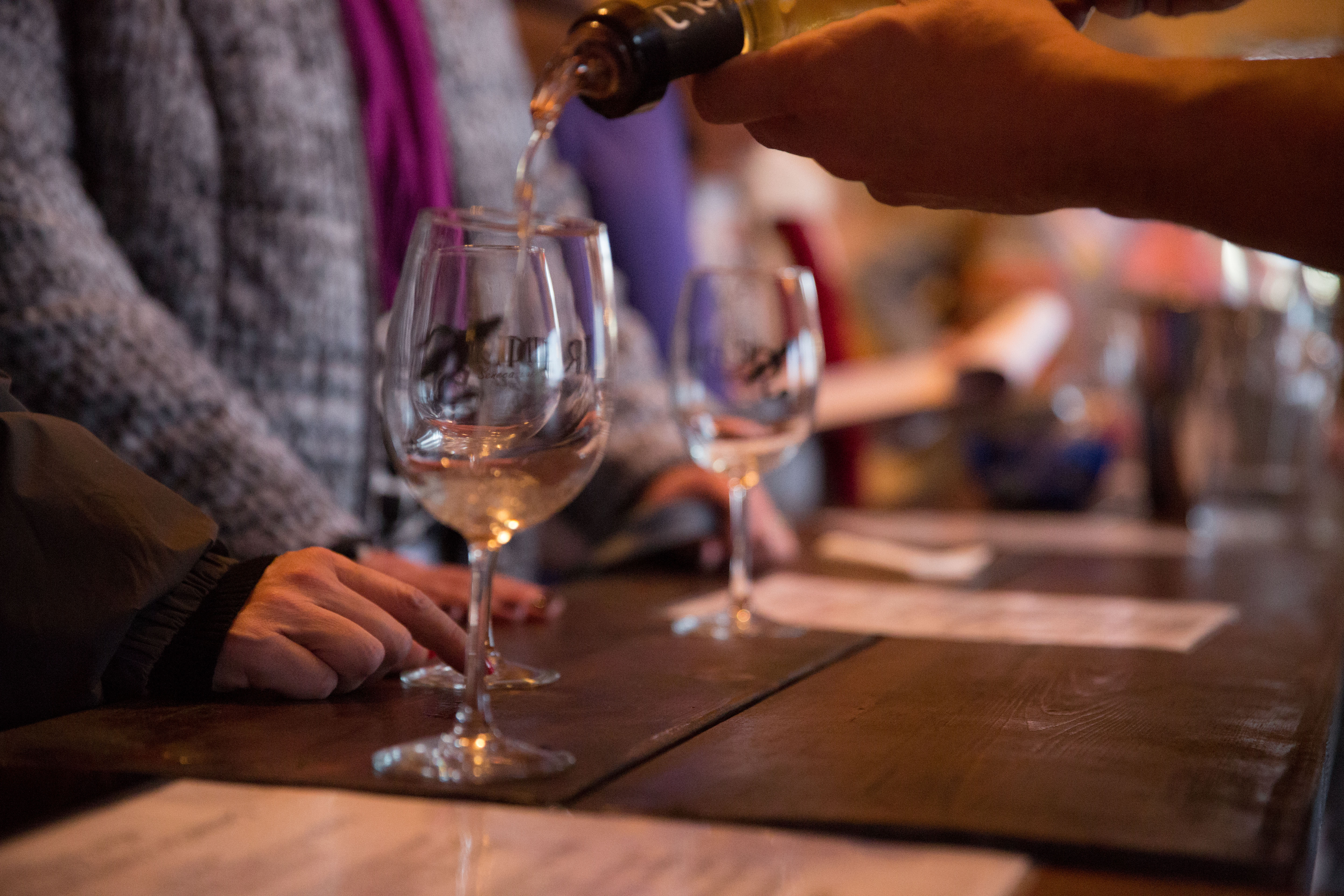 December 4, 5, and 6, 2020 is our 29th annual Deck the Halls Weekend! Simply check in at your assigned starting winery, pick up your tickets, wreath and recipe book and your first ornament, then starting sampling holiday wines and food tasting and collect an ornament at any of the 27 participating wineries you visit!
Important Group Info: Groups of 19 or less people can attend the event together without having to make appointments at the wineries.  Groups of 20 or more people are not accepted for either weekend of Deck the Halls.
Event Hours
Friday, December 4: 12pm to 5pm
Saturday, December 5 and Sunday, December 6: 10am to 5pm
Ticket Prices
There are several ticket options for Deck the Halls. A Couple's Ticket admits 2 people to the event. It's $85 if both people on the Couple's Ticket will be tasting wine or $75 for one taster and one non-taster (designated driver). A Single Ticket is $65 for those who will be tasting wine or $55 for a non-taster (designated driver).
View Recipes – coming soon!
Participating Wineries
Atwater Estate Vineyards ● Bagley's Poplar Ridge Vineyards ● Boundary Breaks Vineyard ● Castel Grisch Winery ● Catharine Valley Winery ● Caywood Vineyards ● Chateau LaFayette Reneau ● Earle Estates Meadery ● Fox Run Vineyards ● Fruit Yard Winery ● Fulkerson Winery ● Glenora Wine Cellars ● Hazlitt 1852 Vineyards ● J.R. Dill Winery ● Lakewood Vineyards ● Lamoreaux Landing Wine Cellars ● Leidenfrost Vineyards ● Penguin Bay Winery ● Prejean Winery ● Rock Stream Vineyards ● Seneca Shore Wine Cellars ● Three Brothers Wineries & Estates ● Torrey Ridge Winery ● Ventosa Vineyards ● Wagner Vineyards ● White Springs Farm Winery ● Zugibe Vineyards
Buy Tickets
Related Events