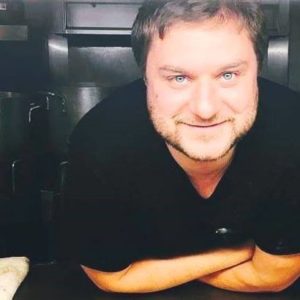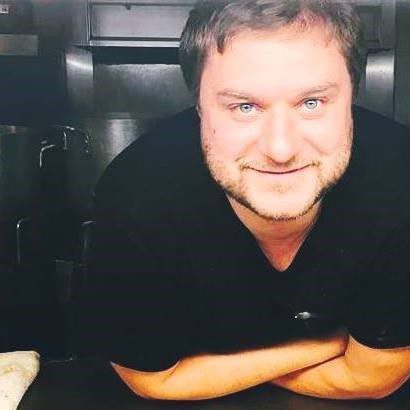 Chef Luke Szabo
Luke Szabo owns and operates Scratch Farmhouse Catering, farm fresh catering using local and seasonal ingredients located in Marcellus NY. Luke is a self-taught chef with over 17 years of kitchen experience, with a main focus in local and wild edible cuisine. His passion for cooking was inspired by childhood memories of helping his grandmother make tomato sauce on the weekends. Luke had the important task of turning the handle to press the tomatoes.
Prior to starting Scratch Farmhouse Catering, his food journey took him through the Finger Lakes.
Executive Chef, LOFO, Armory Square Syracuse NY                     2015 – 2016
Executive Chef:  Mandana Inn, Skaneateles, NY                            2010 – 2014             
Executive Chef: Bistro One, Auburn, NY                                        2007 – 2010
Executive Banquet Chef/ Line & Prep cook: Sheldrake Point Vineyards, Ovid, NY    2000 – 2007                   
Outside of his professional career Luke has consulted and created seasonal menus for local restaurants and as participated in several local cooking experiences including; Salt City DISHES, the annual Baltimore Woods EnvIRONmental CHEF Cook-off event, Philanthropic Foodies, Cayuga / Seneca Community Action Agency Cook-off, Prison City & Copper Pig beer/wine dinners, and local SPCA fundraiser wine dinners.
Luke's passion is inherently local and when he is not in the kitchen he can be found in the woods foraging for your next meal. With a genuine passion for food, Luke is always trying to find creative outlets to showcase his unique and flavorful combinations.
Menu
First Course with 2017 Chardonnay: Lake Perch Brandade, Rhubarb Tartar, Wood Sorrel
Second Course with 2019 Dry Rosé of Cabernet Franc: Potato Pierogi, Smoked Duck Cracklings', Charred Ramp Chantilly, Rose Vinegar Pearls
Third Course with 2017 76 West Red Blend: Smoked Short Rib, Wild Leek Chimichurri, Celery Root Moussaline & Celery Roots Chip