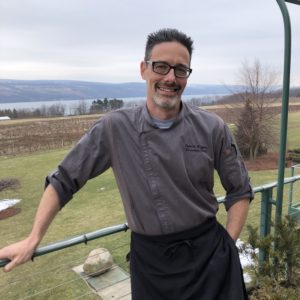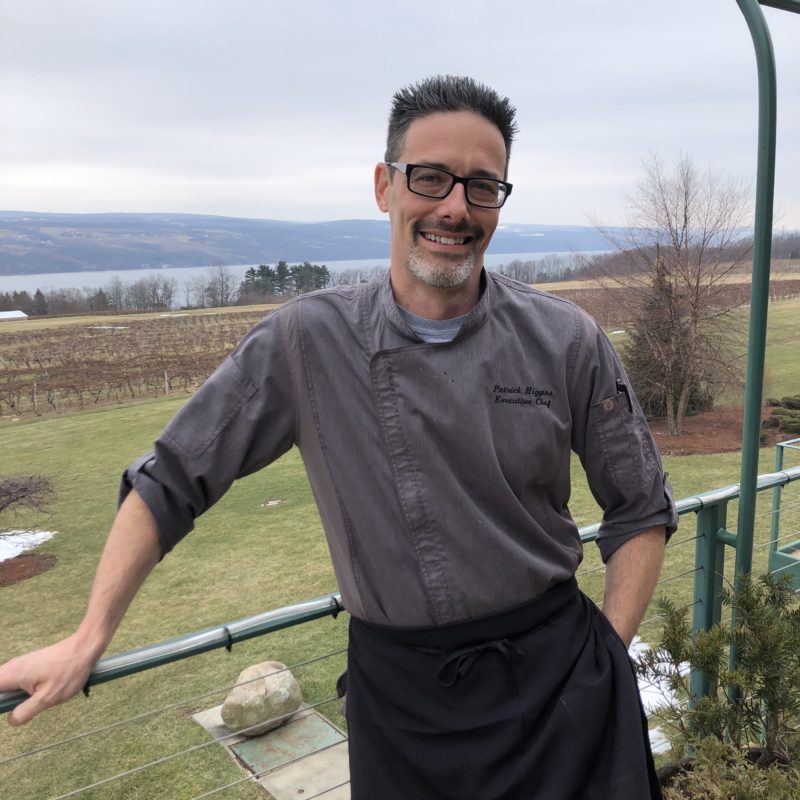 Executive Chef Patrick Higgins
Patrick Higgins is a native of Tampa, Florida, where he began his culinary journey. Beginning as a dishwasher, he worked his way through many positions – line cook, baker, garde manger – eventually becoming executive chef at Catering by the Family, sometimes feeding as many as 10,000 people in a day.
After a move to the Finger Lakes, Patrick cultivated a love for cooking with local, sustainable ingredients. After many years at the Aurora Inn, guest chef stints at the James Beard House and Kohler Food & Wine Festival, and entertaining thousands of guests, Patrick took over the reigns at Veraisons Restaurant in November of 2019. He continues to cultivate his passions for locally and sustainably sourced foods, whole animal butchery, and fruit and vegetable carving.
Menu
First Course:
Seared Diver Scallop
tarragon, cauliflower, capers
Pairing: Glenora Pinot Blanc
Second Course:
Chicken Croquette
béchamel, breadcrumbs, apple compote
Pairing: Glenora Brut
Third Course:
Crispy Duck Wings (Pictured)
Pickled plum & honey glaze
Pairing: Glenora Syrah