NEW! Flights and Bites
May 2 @ 10:00 am

-

5:00 pm

$80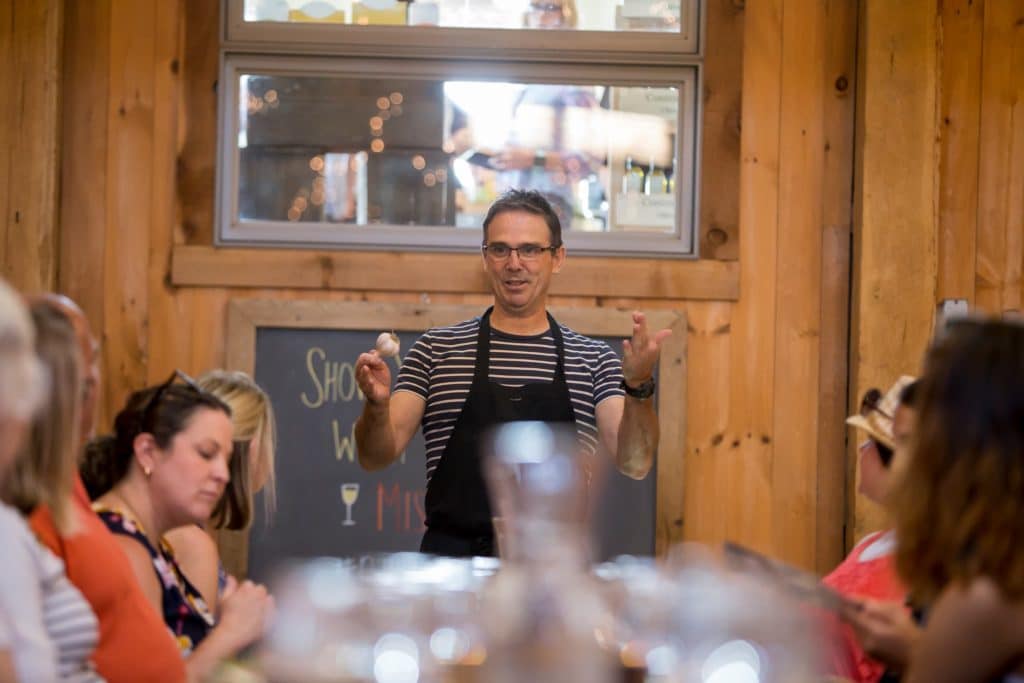 Update 3/24/2020: Thank you for your interest in attending our newest event, Flights and Bites originally scheduled for Saturday, May 2. Due to mandates in place related to novel coronavirus, this event is being tentatively postponed. We hope to announce a new date by Wednesday, April 15, 2020.
If you've already purchased tickets, you can:
Leave your tickets as-is. We'll simply transfer them to the new date when it's announced.
OR
Request a refund by contacting the Trail Office: info@senecalakewine.com.
If the event is canceled, we will issue refunds automatically to all who have standing orders.
If you are waiting to buy tickets:
We will leave ticket sales on pause until at least April 15, 2020, when we hope to be able to make a more informed, definitive decision. Please check back on the website then or follow us here for updates!
We are also sending this information via email and posting it in the event on our Facebook page
###
The Seneca Lake Wine Trail invites you to be a part of a new tasting event on Saturday, May 2, 2020. Flights and Bites is an experience designed for those who are looking to truly immerse themselves in the wine, food, and people who represent Seneca Lake. If you love red carpet treatment, if you love great wine and great food – this event is for you!
How it works
Your ticket will gain you entry to one seating each at three different wineries – Winery A at 10am, Winery B at 1pm, and Winery C at 4pm. You will purchase a ticket to one grouping based upon the starting winery. Here is how:
Please scroll down to the "Showclix" section of this page (with the purple band) to view available groupings. These groups are labeled "Group A", "Group B", and so on.
Once you know which group you want to attend, select that group's starting winery from the dropdown menu in the top right corner of the "Showclix" section of the page.
Click the "Get Tickets" button and proceed from there.
You must visit the wineries in the order you selected when you placed your order. Your schedule will be listed in your email receipt, and also printed on your ticket, which you'll pick up at your starting winery the day of the event.
If you have any questions at all about how to choose a starting or anything related to purchasing tickets, please don't hesitate to give us a call: 877-536-2717 during regular business hours.
Participating Wineries & Chefs
Click each winery name for details on the winery's partner chef as well as their event menu! Check back soon, this information will be updated frequently as we get closer to the event.
Anthony Road Wine Company & Chef Samantha Buyskes ● Boundary Breaks Vineyard & Chef Karen Gilman ● Castel Grisch Winery & Chef Michael Dean ● Chateau LaFayette Reneau & the Culinary Team from Ryan William Vineyard ● Fox Run Vineyards & Chef Brud Holland ● Fulkerson Winery & Chef Linnea Shumway ● Glenora Wine Cellars & Chef Patrick Higgins ● Lakewood Vineyards & Chef Colin Chapman ● Lamoreaux Landing Wine Cellars & Chef Luke Szabo ● Three Brothers Wineries & Estates & Chef Michael Gaudio ● Torrey Ridge Winery ● Ventosa Vineyards & Chef Carl Bray ● Wagner Vineyards & Chef Vachel Mitchell ● Zugibe Vineyards & Chef Stephen Chamot
What to expect
At each stop you'll be welcomed to a seated, reserved tasting area. You and a small group (no more than 20 people per seating) of fellow wine enthusiasts will be treated to three wine and food pairings, featuring tapas-style dishes prepared by a local chef thoughtfully paired with only the best wines produced by our participating wineries. Beyond the delicious food and wine, you'll gain the insight of a knowledgeable and friendly wine server, who will guide you through the tasting. This experience is designed to be interactive. Feel free to ask questions and express your thoughts during the pairings. Our friendly winery owners and team members are here to help you learn more about the wines being produced around Seneca Lake, and what makes our wines so special.
Timing
Each seating/tasting will take about an hour. Please plan to arrive 10 minutes early to each winery to ensure that your tasting begins on time. We encourage you to explore the Seneca Lake Wine Trail between your event tastings if there's time, but please note that only the wineries listed are participating in this event and you must attend the event tastings in the order designated by your ticket. Gather your wine loving friends and make it a great day!
Tickets
Tickets are $80 per person, which includes access to this VIP-style event, three tapas-style wine and food pairings at all three locations, and the expert insight of the wine and culinary professionals at each stop. When you check out, your confirmation email will include the details of the wineries you chose to visit and in what order your tastings take place. You must attend the tastings in the order designated by your ticket. If you need any assistance at all, at any time during the ticket buying process, please give us a call at 877-536-2717.
Related Events