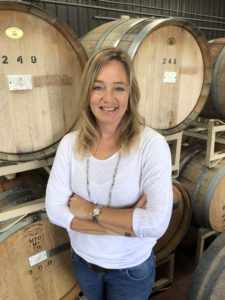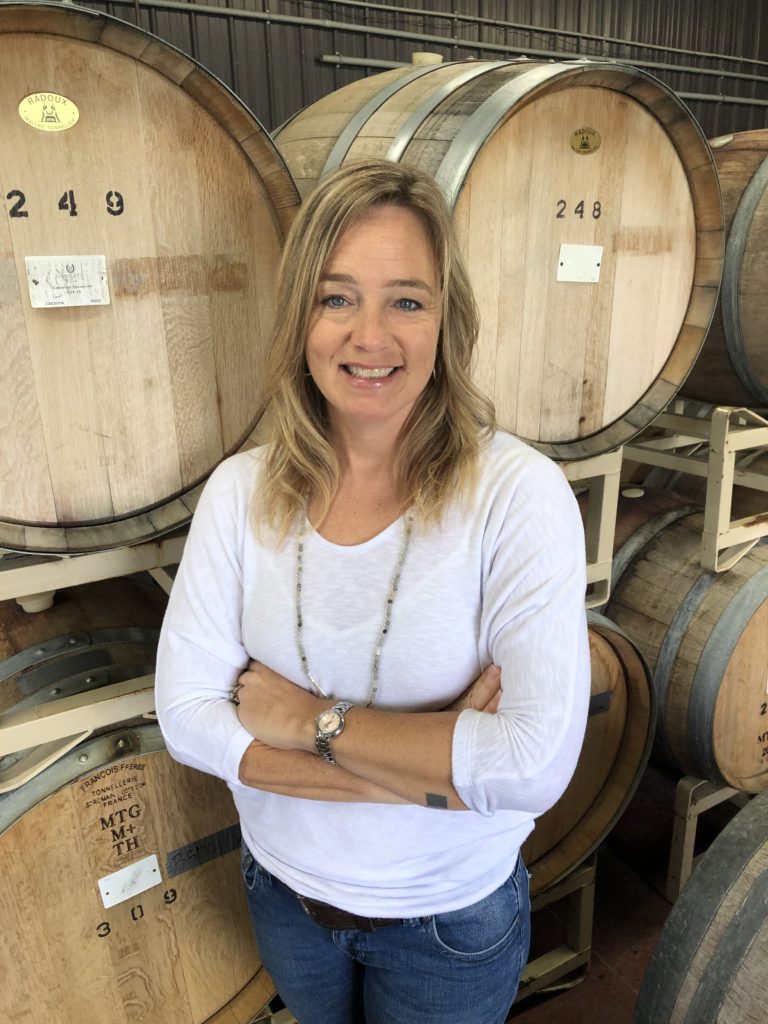 Meet Leigh Hazlitt Triner! She recently took a few minutes out of her busy day to answer some questions for us.
Why did you choose Seneca Lake? Or if it was already "chosen" – why did you stay?
I was born and brought up along the shores of Seneca Lake so it was "chosen" for me.  I stayed close (Cornell University) for college and then moved to Ohio.  After a couple years in the hotel industry, I spent a summer in California and then started missing Seneca Lake.  I moved back home in 1999 and have remained here ever since.
What makes Seneca Lake special to you?
Seneca Lake is special to me because of its size and good water quality.  I love living along its shores and enjoying beautiful views and water sports like boating and paddleboarding year-round.
What is your favorite thing about Seneca Lake?
My favorite thing about the lake has to be the microclimate it creates for our vinifera vineyards.  The vineyards slope down toward the water on the east side of Seneca Lake in Hector, NY. The prevailing north-western breeze is warmed slightly in the winter as it crosses the lake which protects our most cold-sensitive vinifera grapes.  This area our vineyards are located in is often referred to as the "banana-belt.  It is considered by many to the be the prime spot to grow grapes on all of Seneca Lake.
If you had to recommend one thing for a visitor to do while visiting (other than drink wine, of course) – what would it be?
I'd recommend visiting some of our local state parks to see the many breathtaking waterfalls.   In the summer I'd say no trip is complete without a trip out onto the lake in a boat, paddleboard or canoe and a dip in its cool, refreshing waters afterwards.
To learn more about Hazlitt 1852 Vineyards, click here.