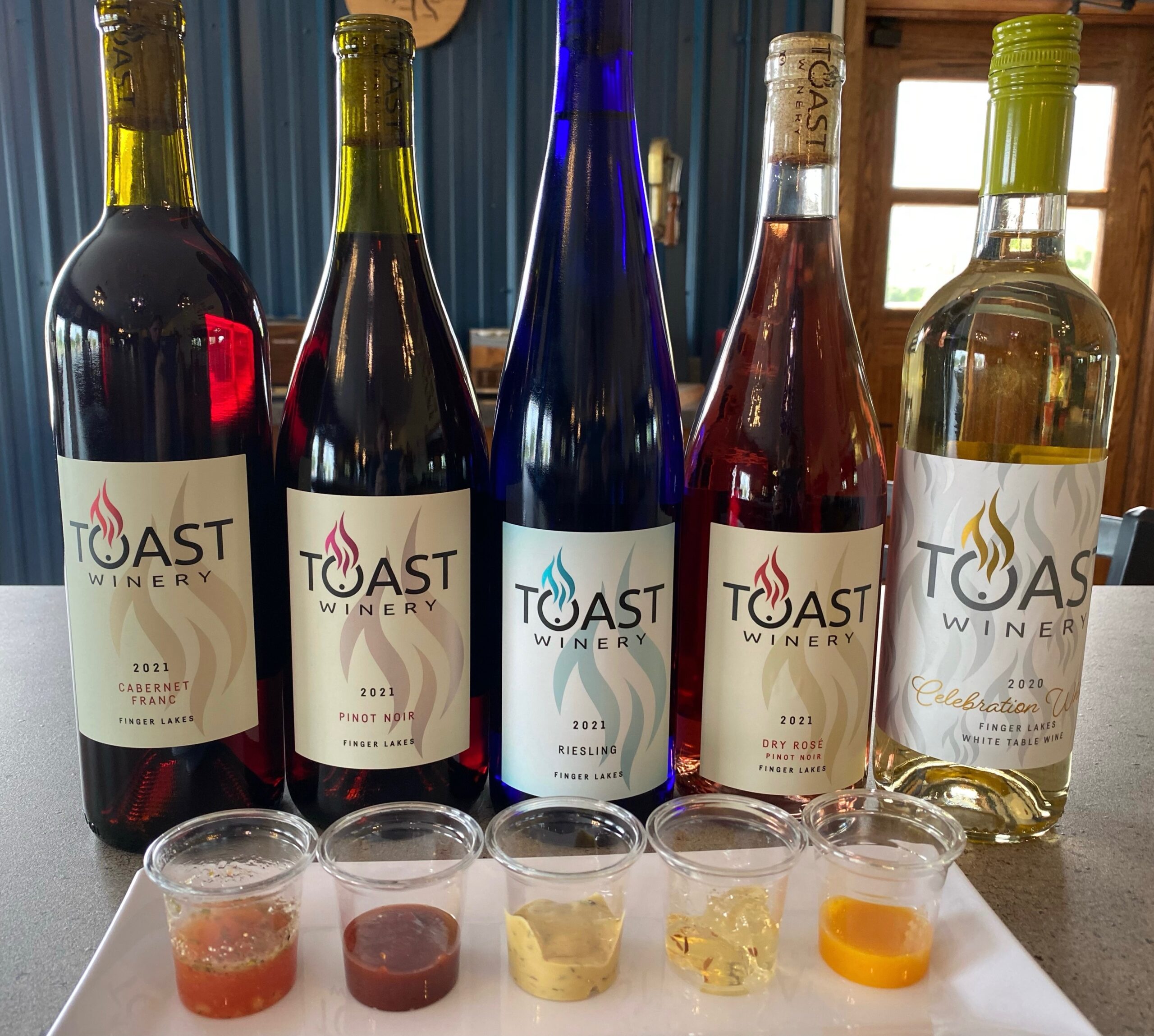 We've crafted our next amazing pairing experience at Toast Winery!
Add us to your itinerary and enjoy this unique "Wine and Dip" pairing we put together with our award winning Toast wines and all NY-made gourmet dips and sauces.
From garlic to dill, coffee BBQ to sweet jam and some fiery heat we have matched each item to compliment our wines.
Available all weekend long (Friday-Sunday) throughout the month of June. The cost is $15 per person and no reservations are required. This experience is available on a first come, first served basis. The maximum group size is 6 people.
This will be sure to hold you over until our popular wine and pickle pairing comes back in August and September.