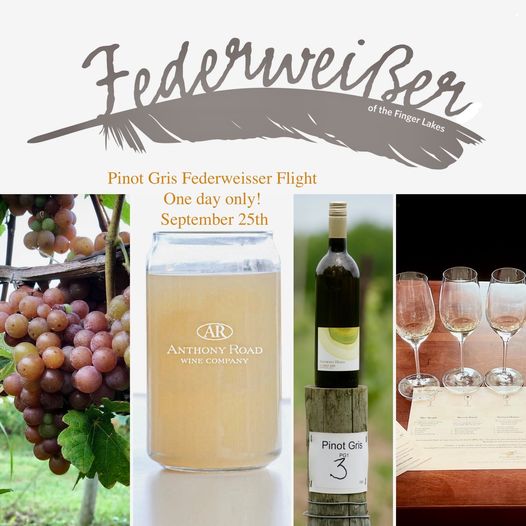 Federweisser, which literally means 'feather white', is basically a very young wine just beginning to ferment. The grape juice quickly starts to ferment in the presence of added yeast, creating a bubbly, alcoholic liquid.
For one day only we invite you to try our Feder Flight in which you can see the evolution from grape to juice, juice to Feder, and Feder to wine. This flight is only available on Saturday, September 25!
Tastings are by appointment only, so give us a call to schedule yours today: 315-536-2182.