When Visiting Seneca Lake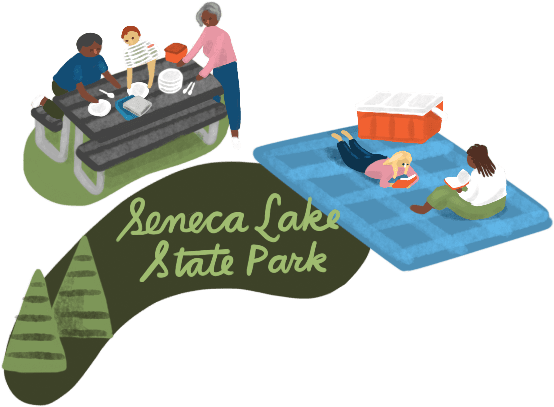 Our member wineries are surrounded by wonderful restaurants, delightful cafes and bakeries, a wide variety of lodging options, hiking trails, farmers markets, local shops, museums and galleries, spas, waterfalls, and so much more. From eclectic downtowns to cozy communities; expansive wooded forests to crashing waterfalls, you will discover an abundance of things to do around Seneca Lake.
We are a great weekend destination, but you'll be amazed at how much there is to see and do, easily enough to fill a week! We are a year-round destination and winter is a wonderful time to visit. Our wineries remain open (though some on reduced hours), there is great snowshoeing and cross country skiing (when Mother Nature cooperates), the pace is a bit slower, and it's
f you are looking for a comprehensive listing of our member wineries, please click here.