Every wine tasting is unique.
Beyond tastings, wineries offer other opportunities to make your visit extra special. Here are a few to consider:
Food and Wine Experiences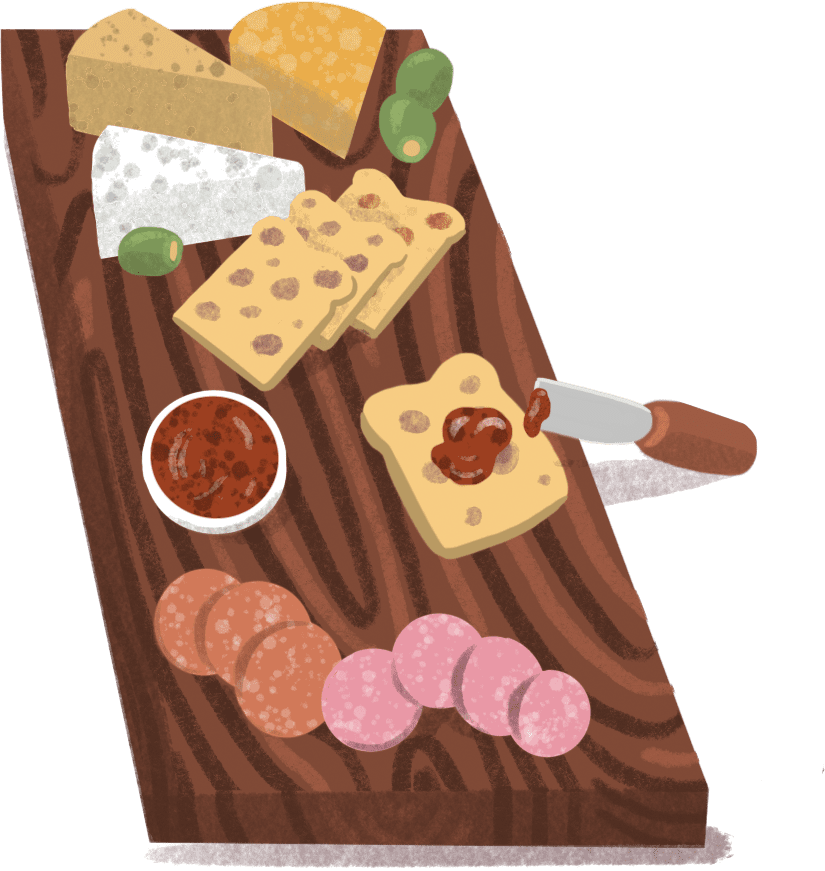 Vineyard Picnic Experience at Chateau LaFayette Reneau: Enjoy a private picnic experience amongst the vineyards, accompanied by magnificent wines and breathtaking views. Reservation are available for groups of 2-6 people, Monday through Thursday, at 11:00am, 1:30pm and 4:00pm. Advance reservations at least 5 days ahead of your visit required. Learn more.
Food and Wine Experience at Fox Run Vineyards: Enjoy an in-depth tour of the vineyards and winemaking facility, overlooking Seneca Lake. Following the tour, join the owners and chef Brud Holland for a plate of six delicious bites alongside a flight of six incredible wines, including a dessert wine. Available on select Fridays, July through October, at 11:30am. Reservations required. Learn more.
Guided Tour and Tasting at Lakewood Vineyards: Get an inside look at the wine-making process—from the vineyards and how they are cared for, to how the grapes become wine. Complete the experience with a flight of wines specially selected by their wine stewards. Available on Saturdays at 10am and 11am, and on Sundays at 1pm. Reservations required. Learn more.
Vineyard Tours at Fox Run Vineyards: Learn the ins and outs of viticulture and winemaking with a guided, 45-minute walking tour exploring our vineyards and taking a peek inside our winemaking facility. Tours are $10 for adults, $5 for children under 15, and free for children under 5. We offer tours 7 days a week, all year long (weather permitting). Tours go out every hour, on the hour. The first tour departs at 10 AM, and the last tour at 4 PM. At this time, tours will be limited to 6 people or less each hour. No reservations are required for tours.
VIP Tour at Fox Run Vineyards. Co-Owner, Scott Osborn, takes you on a personal tour of the estate, through the vineyards and winemaking facility. After the tour, he'll host a private wine tasting with you in the historic barrel room, including wines from the entire Fox Run portfolio, paired with a special cheese and charcuterie board. Reservations are $125 per person, plus tax and must be made two weeks in advance. Cancellations are allowed up to 24 hours before the scheduled tour. To schedule your VIP tour, please contact jessica@foxrunvineyards.com with your reservation request. Due to space restrictions, there are no VIP Tours on Saturdays until further notice.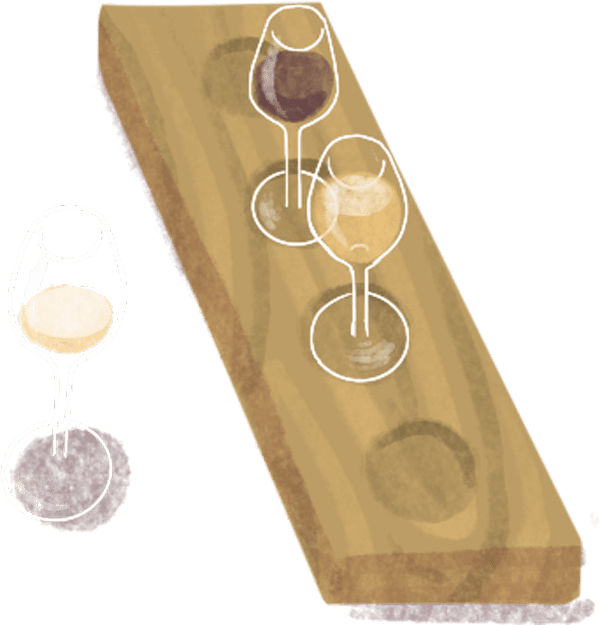 Taste Bud Flights at Fox Run Vineyards: Elevate your tasting to a Taste Buds Flight! This flight plays on the connection between food, wine, and the 5 taste receptors – salty, sour, sweet, bitter, and umami. 5 preselected wines paired with 5 bites to awaken your senses and challenge your palate. $20/person, no reservations required – just ask at the tasting bar!
Chocolate & Wine Tasting at Glenora Wine Cellars. A five course tasting, with an expertly paired truffle and wine for each course. With each flavor of chocolate, guests can select a dry or sweet wine to accompany it. Truffles come from Dimitri's Confectionary of Corning. Tastings are available by reservation only, and are $18 a person. Please call 800-243-5513 to schedule your tasting.