[vc_row][vc_column][vc_column_text]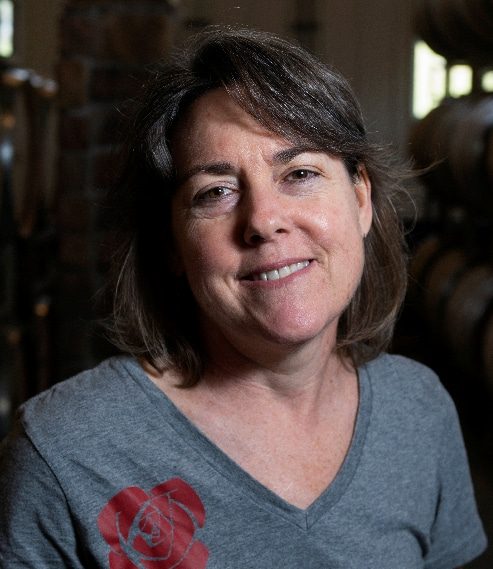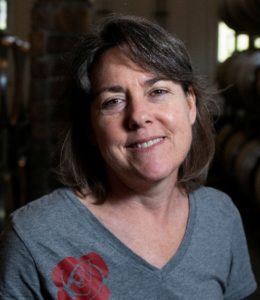 What made you decide to have a winery here on Seneca Lake?
"I married a winemaker who grew up on Lakewood Farm, but work had moved us out of the area. So, a year after we were married, his family decided to start the winery on the farm using the grapes they had previously sold to other wineries. For the first harvest in 1988, my husband and I made lots of trips from Ohio, so he could make the wine.. The first wine was bottled in May 1989, our son was born and we moved back permanently to be here at the winery. This is how I got involved in the industry.  Little did I know how involved back then!"
What makes Seneca Lake so special to you? 
"I have lived here longer than anywhere in my life which makes it special to me. I was born and raised in Virginia and there are lots of the same attributes here as where I grew up and I love that. There are also so many things here on Seneca that I enjoy. I love the outdoors and really appreciate all the outdoor activities here. Also, there is no development pressure so it still has that rural feel but you have everything you would need! I truly do just feel so lucky to be here and enjoy the unique and special place that Seneca Lake is."
What is one of your favorite things to do here on the lake?
"One of my favorite things to do here on the lake is ride my horse. I ride as often as I can and love that it gives me the opportunity to get off the beaten path and see an unspoiled version of nature that you can't always see. There are so many beautiful views that you can just appreciate so much on top of a horse and it is one of my favorite activities. I also enjoy biking, and cross country skiing."
What is one thing that you would recommend a visitor to do when here?  
"My recommendation would be to find what interests you and make sure you check it out. There is something for everyone here as you can do cultural activities or nature activities or really anything that speaks to you. The museums are amazing here, there is also the amazing state park and there are obviously outstanding beverages and food to enjoy as well. There is so much to do and the people here are so awesome to be around. Even the traveling people are relaxed and here to just enjoy the town so it is great to be around everyone."
Is there anything else we should know about Lakewood Vineyards? 
"Here at Lakewood Vineyards, we are family owned and operated. There are three generations of family working here together but there is also a team of extremely dedicated staff. All the people involved in this operation from farming to retail really enjoy what they do and work really hard at it. We take pride in taking something from the dirt and making it into something that you can have on the table to enhance a meal or just to enjoy the taste of it while relaxing at our winery. We are privileged to do this and feel very lucky to be a part of the wine community on Seneca Lake industry."
[/vc_column_text][/vc_column][/vc_row]