Owned by father-daughter team John Leidenfrost and Liz Leidenfrost.
Questions answered by Liz Leidenfrost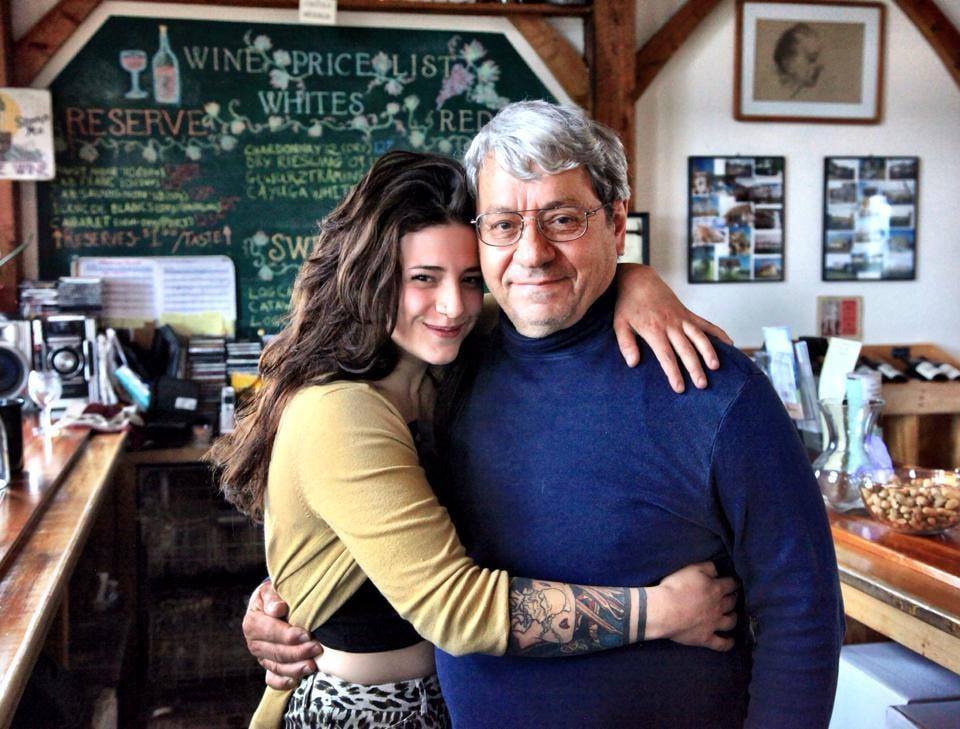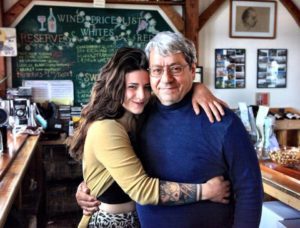 Why did you choose Seneca Lake? Or if it was already "chosen" – why did you stay?
I am a third generation grape grower and winemaker born and raised on Seneca Lake. Not only am I perfectly suited to farm grapes and make wine, I feel so very lucky to carry on our family legacy as the first female to do so. Great food, great wine, great community- I absolutely love it!
What makes Seneca Lake special to you?
The east side of Seneca is the premier site in the Finger Lakes to grow Vinifera Aka European wine grapes due to a variety of factors such as; soil, slope, elevation and the unbelievable depth of the lake which creates the ideal microclimate. We are so very proud to not only make our wine out of 100% estate grown grapes, but also sell our grapes to other local wineries!
As a family, we acknowledge just how lucky we are to have such an incredible site to grow grapes and make wine.
What is your favorite thing about Seneca Lake?
My favorite thing about Seneca is her sunsets- each evening we are treated to an incredible spectacle of colors and textures that changes seasonally depending on the weather.  Pictures cannot do it justice!
If you had to recommend one thing for a visitor to do while visiting (other than drink wine, of course) – what would it be?
I would recommend getting out in the Finger Lakes National Forest and enjoying the beauty of nature. Our area contains one of the most beautiful National Forests in the country, dotted with waterfalls, gullies and hiking trails to enjoy! I hike a National Forest trail near my house with my pair of Siberian Huskies every day!
Anything else we should know?
Red wine drinkers- don't be shy to indulge in New York reds! I think The Finger Lakes-particularly the east side of Seneca Lake- produces some delicious, full bodied and complex, estate grown red wines that rival any other region in the world!
Please click here to learn more about Leidenfrost Vineyards.