5 Questions with Ann Martini, co-owner of Anthony Road Wine Company
Why did you choose Seneca Lake?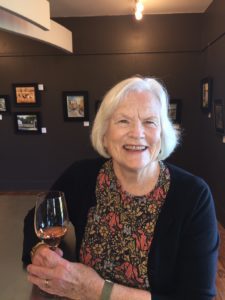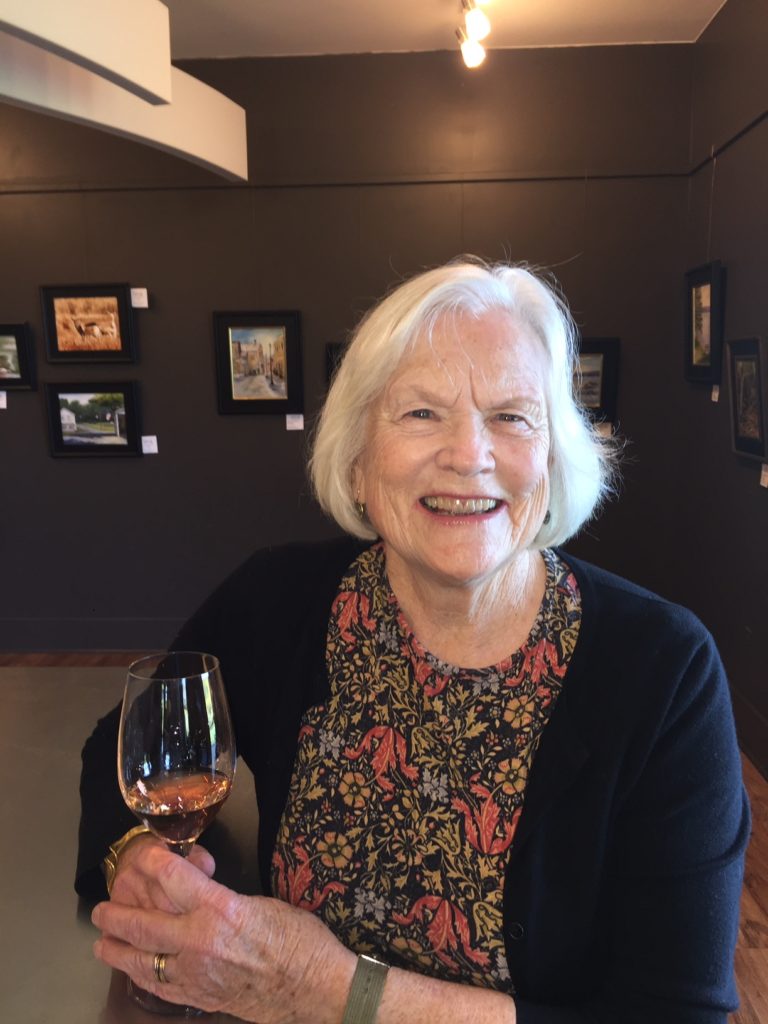 AM: Well, we had lived in Geneva for a few years, before we moved away to Baltimore. In Baltimore, my husband John was working for a large company in the area of ozone generators. He was attending trade shows and traveling a lot, while I took care of our home and our children. We still had friends and family in the Geneva/Seneca Lake area. One day, our friends asked us, "Why don't you come up here and we'll grow grapes together?" The land was good, the soils were good, it had a nice slope down to the lake, so we thought, "What the heck?! Let's do it!" So, John quit his job and we moved here in April of 1973.
We started planting grapes in May of 1973 and truly had no clue what we were doing. When we realized there would be little money from the grapes for at least 3 years, John went and got a job at the Cornell Agricultural Experiment Station in Geneva. In the meantime, I cared for the vineyards and John helped me on the weekends with spraying and whatnot. It was exhausting work, but we did it. For about 15 years, we were solely grape growers for Taylor Wine Company, which was until 1988. But in the late '80s the industry was changing dramatically. We faced a decision, to either tear the grapes out or start a winery… and that was the beginning of it all. From then on, we grew and harvested our grapes solely for our own winery. The winery opened in September 1990 and we haven't looked back since.
What makes Seneca Lake special to you?
AM: Our tie to the land, and all of the time and effort we've poured into it over the past 40+ years. I remember being out in the vineyards with a stroller at the end of the row. There were many, many long days and we went to bed so exhausted. My parents would come down with their friends and help during harvest. It has been a tremendous amount of work, but we have so many amazing memories.
What is your favorite thing about Seneca Lake?
AM: There isn't a day that goes by that I don't look out my window and think, "Wow, it's so beautiful out there." It's incredible to be surrounded by so much natural beauty and feeling such a sense of appreciation. It's really special.
If you had to recommend one thing for a visitor to do while visiting (other than drink wine, of course) – what would it be?
AM: Visit the National Women's Hall of Fame in Seneca Falls and the Glenn H. Curtiss Museum in Hammondsport. They are both super places and it's so important to remember our history.
What else should we know about Anthony Road Wine Company?
AM: Our kids are so involved now and that is such an honor for us. We never intended for that to happen. They ventured out and back again, and it's great to have them with us. They're kind of our bosses these days. Even our grandkids are involved to an extent. We love having our family so engrained in everything we do here at Anthony Road.