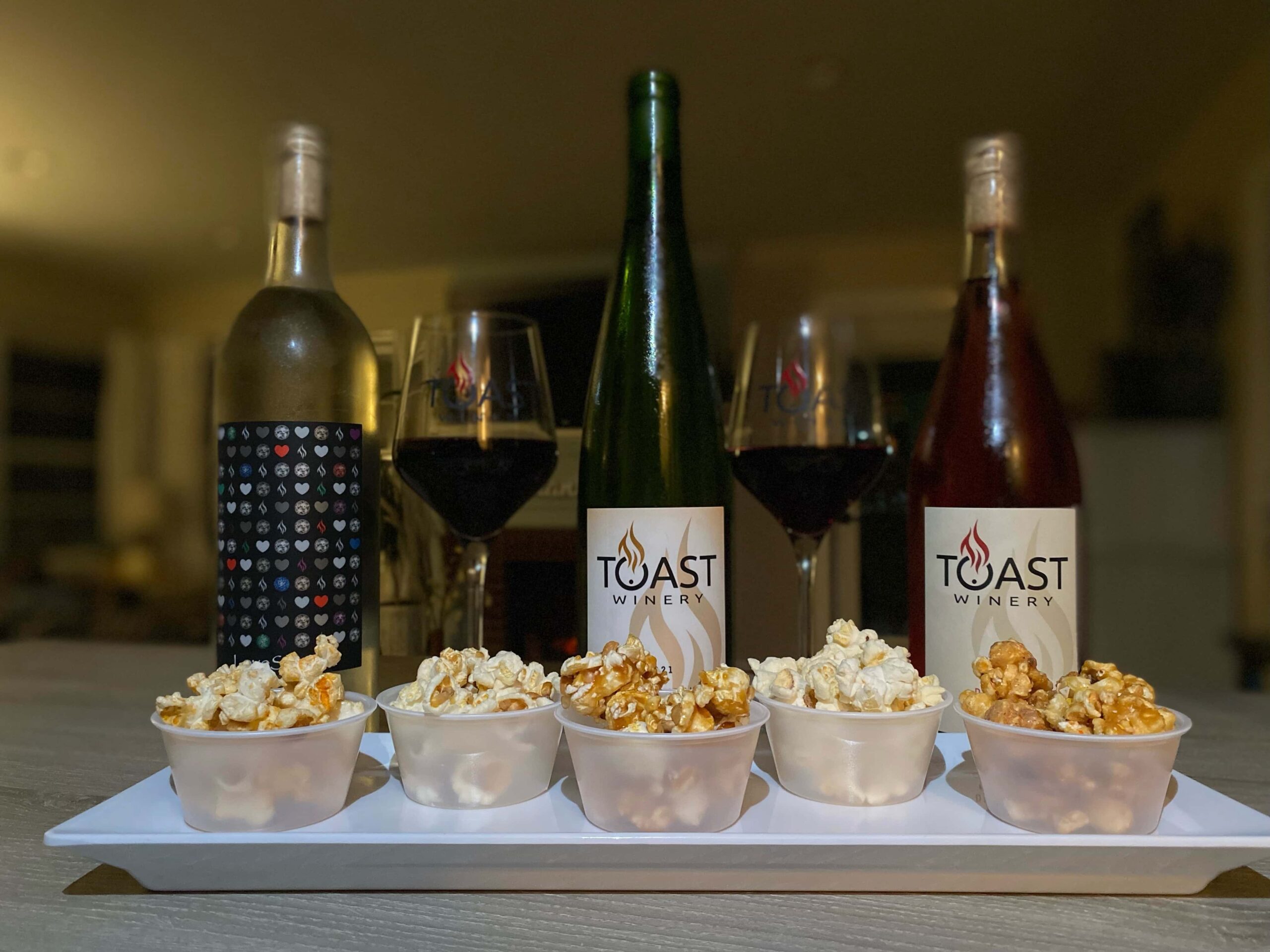 The next unique food and wine pairing is ready to go at Toast Winery and we can't wait to share it with you!   We've partnered with the FLX Popcorn Company and have carefully selected five of our wines to pair with five of their popcorn flavors.
This unique tasting experience will delight the senses as we explore wines with the tastes of salty, sweet and spicy.
Only available on select weekends, Friday-Sunday (unless otherwise noted below), for a limited time :
Nov 4-Nov 6
Nov 11-Nov 13
Nov 25-Nov 27
December 9-11
December 16-18
December 23-31: every day for this week except for Christmas Day when we are closed.
Stop in and see us to enjoy these fun and delicious pairings!