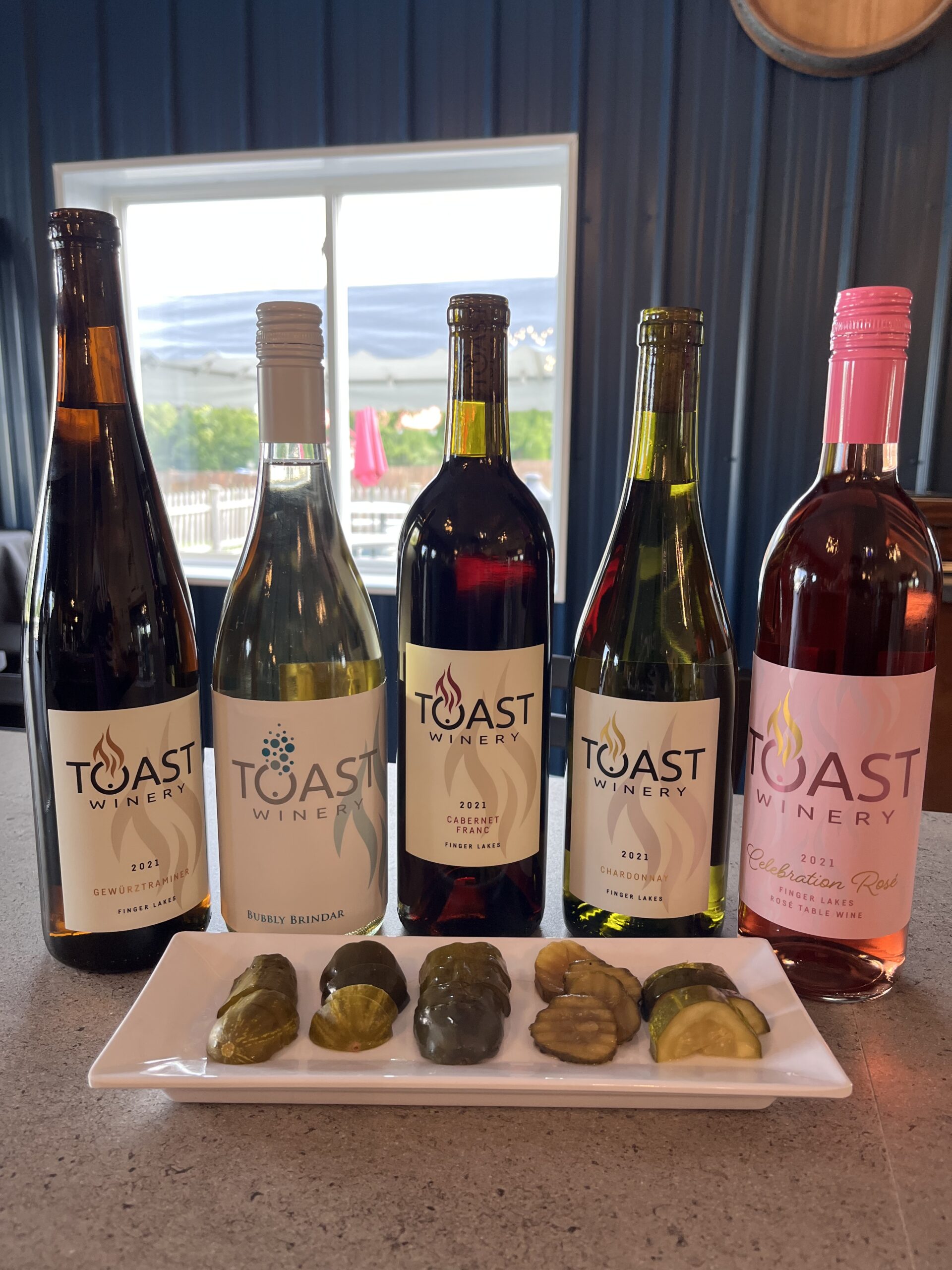 Pickle pairing is back for Finger Lakes Wine Month!
We've curated another great selection of our award winning Toast wines and paired each of them with a local NY State pickle! Get ready for this unique sensory experience as we navigate your taste buds through various seasoned pickles all made in NY State. From garlic, to spicy, umami and sweet, we've selected the perfect wine to go with each.
Pairings are available only on Friday, Saturday and Sunday 10am-6pm. Last tasting is 1/2 hour before closing.