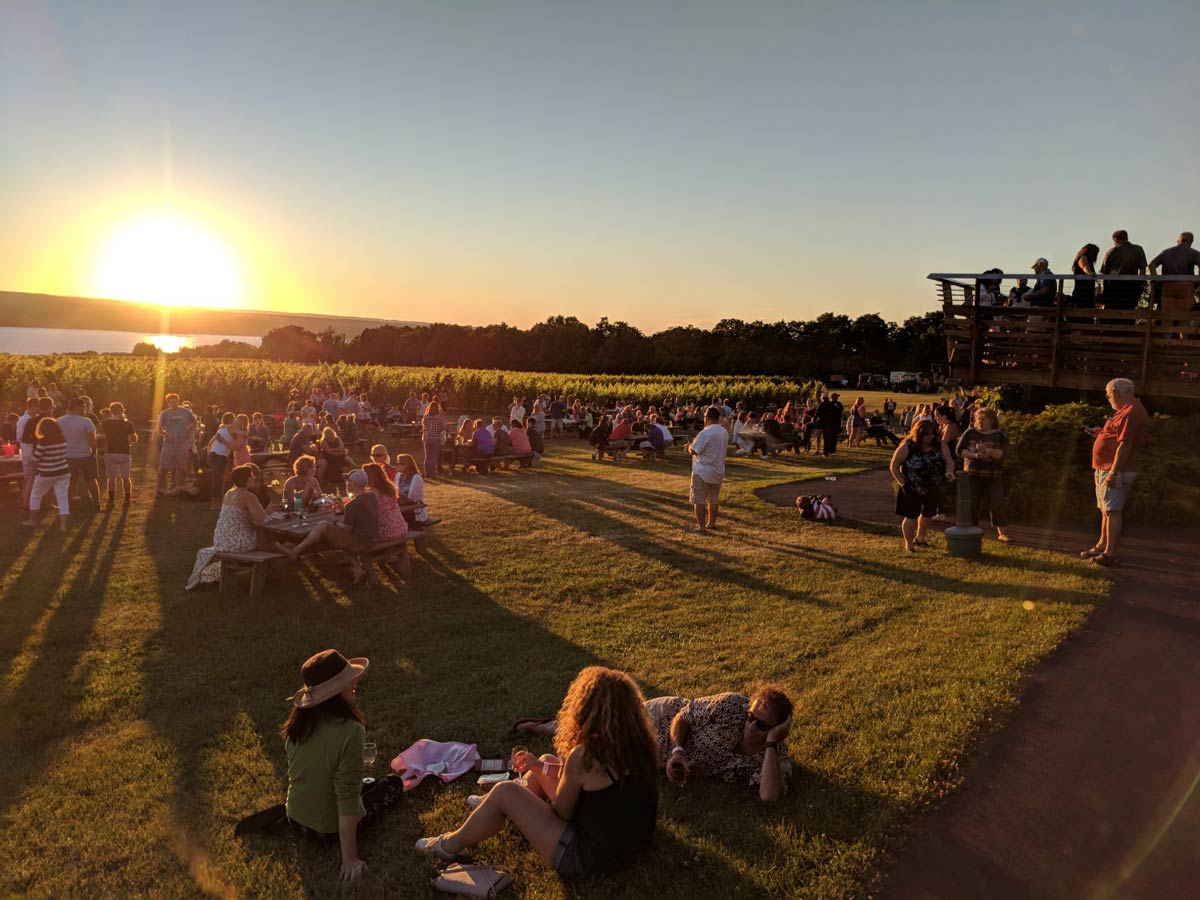 Join us for our Friday Night Sunset Music Series at Wagner Valley Brewing Co and Wagner Vineyards Estate Winery to enjoy our beautiful sunset views, light fare for purchase, and live music!
Our weekly Friday night summer concert series begins Memorial Day weekend and runs through Labor day weekend to help you kick off every weekend of your summer. The Vantage Point stays open late on Friday evenings so you can enjoy the beautiful view of the sunset over Seneca Lake.
Enjoy one of the picnic-style dinners or lite fare by the Ginny Lee Cafe available for purchase while taking in the views and music with a bit of wine and beer by the flight/glass/bottle. Bottled water and other soft drinks are available for those looking for non-alcoholic options as well as our own estate-bottled grape juice and homemade Wagner Valley Brewing Co root beer (when in stock).
Band Schedule:
5/26: Bettys Ghost
6/2: Backtalk ft. Hannah Martin
6/9: Off Limitz
6/16: The TARPS
6/23: Stratcat Willie & The Strays
6/30: Delta Mike Shaw Band
7/7: Hot Dogs & Gin
7/14: Evan Dillon Band
7/21: Bad Bear
7/28: Telephone Party
8/4: Bad JuJu
8/11: The Smoking Loons
8/18: Whiskey Business
8/25: Miller & The Other Sinners
9/1: Bad Bear