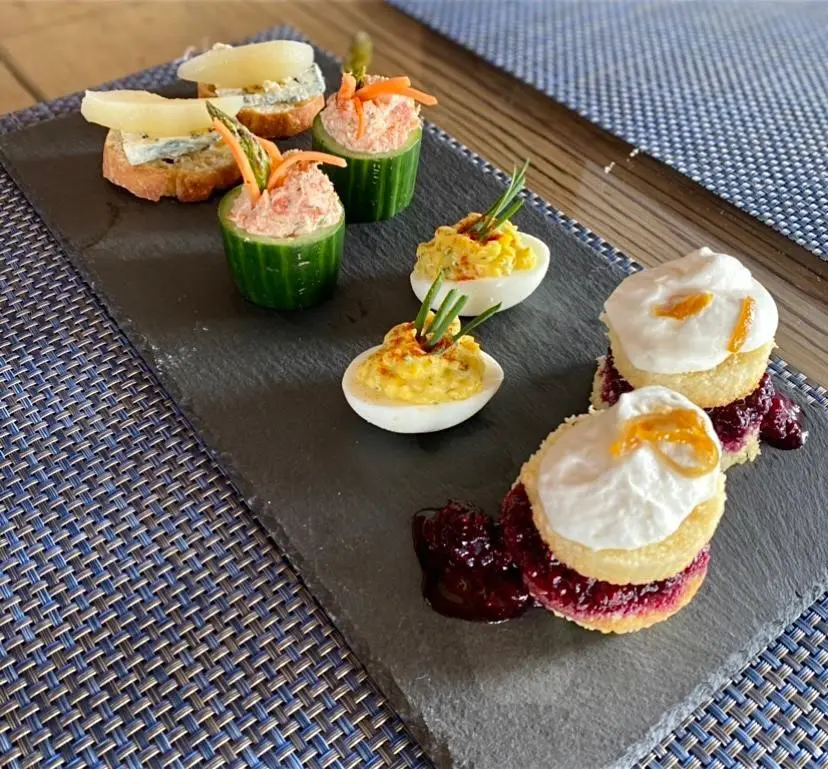 Indulge in a Brunch Tapas Board with Mom while sipping on our house-made mimosas & sangria. We invite you to visit us for this special treat. Reservations are currently available for Sunday, May 9th, 10am – 4pm. Each guest in your party will receive their own Brunch Tapas Board and a choice of a House-made Mimosa or Sangria. Plus, take home a souvenir Chateau LaFayette Reneau logo glass.
Price & Reservations: $25 per person. Seating is limited and reservations are required. Please call 607-546-2062.
Tapas Board Menu:
Gorgonzola on House-made Crostini topped with our own Riesling Poached Pear & Local Wildflower Honey
Our own House-Smoked Salmon Cream Cheese with Fresh Cucumber
Traditional Farm Fresh Deviled Egg with Spring Herbs
Fresh Ginger Scone with Strawberry Rhubarb Compote & Candied Orange Zestangria!