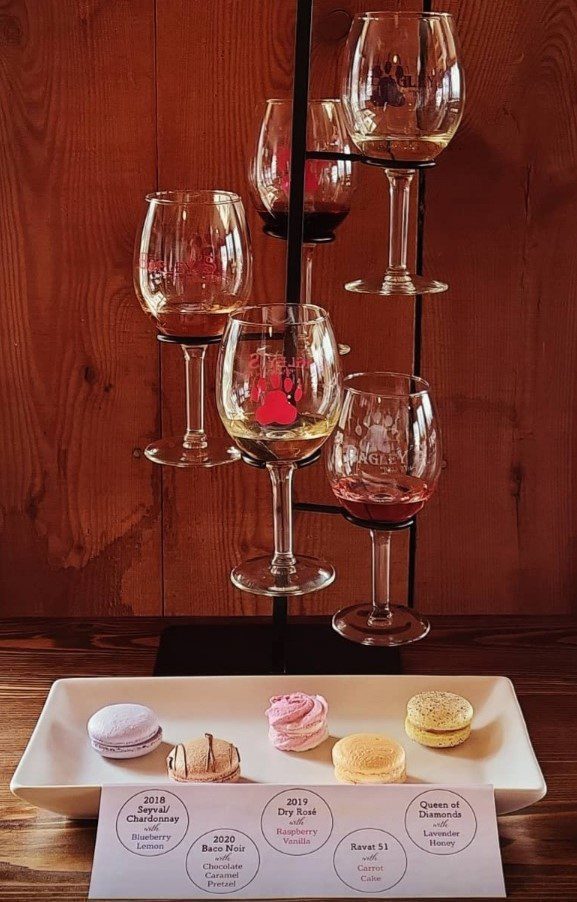 Mother's Day is right around the corner, and we are ready with some new flavors from P's Macarons. These pairings are available on a first come, first served basis during regular tasting room hours, now through May 9th.
Macaron and Wine Pairings:
Blueberry Lemon with Seyval Chardonnay
Chocolate Caramel Pretzel with Baco Noir
Raspberry Vanilla with Dry Rosé
Carrot Cake with Ravat 51
Lavender Honey with Queen of Diamonds
Group size maximum is 6 people. No groups of 7 or more will be admitted.