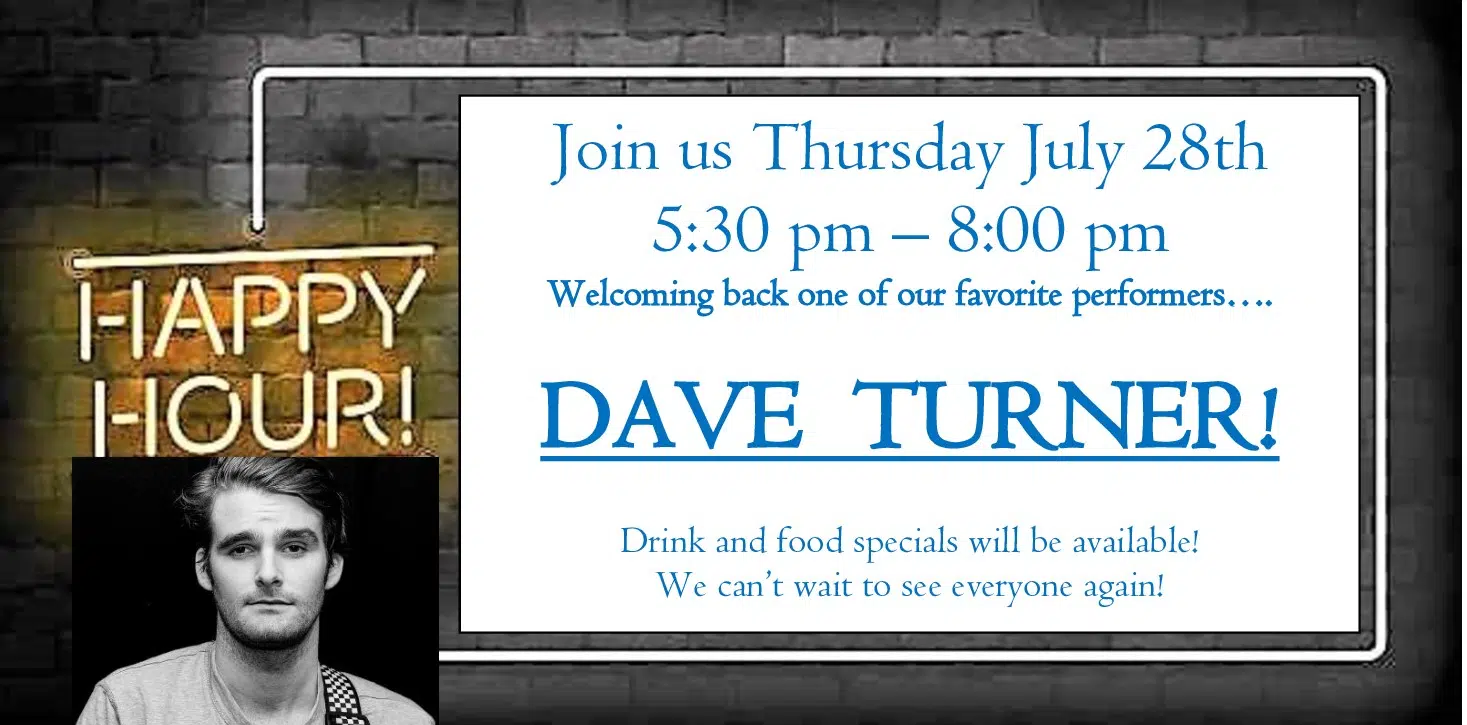 It's that time again!
We are so excited to have Dave Turner Live back again for Happy Hour!! Dave is an incredible talent and we know you will love him as much as we do! Can't wait to see everyone on Thursday 7/28 from 5:30 – 8:00 pm!
You can follow him on Facebook: www.facebook.com/daveturnerlive
or his web page:
https://www.daveturnerlive.com/
Food and drink specials will be available!