Chocolate & Wine Weekend
February 7

-

February 9

$40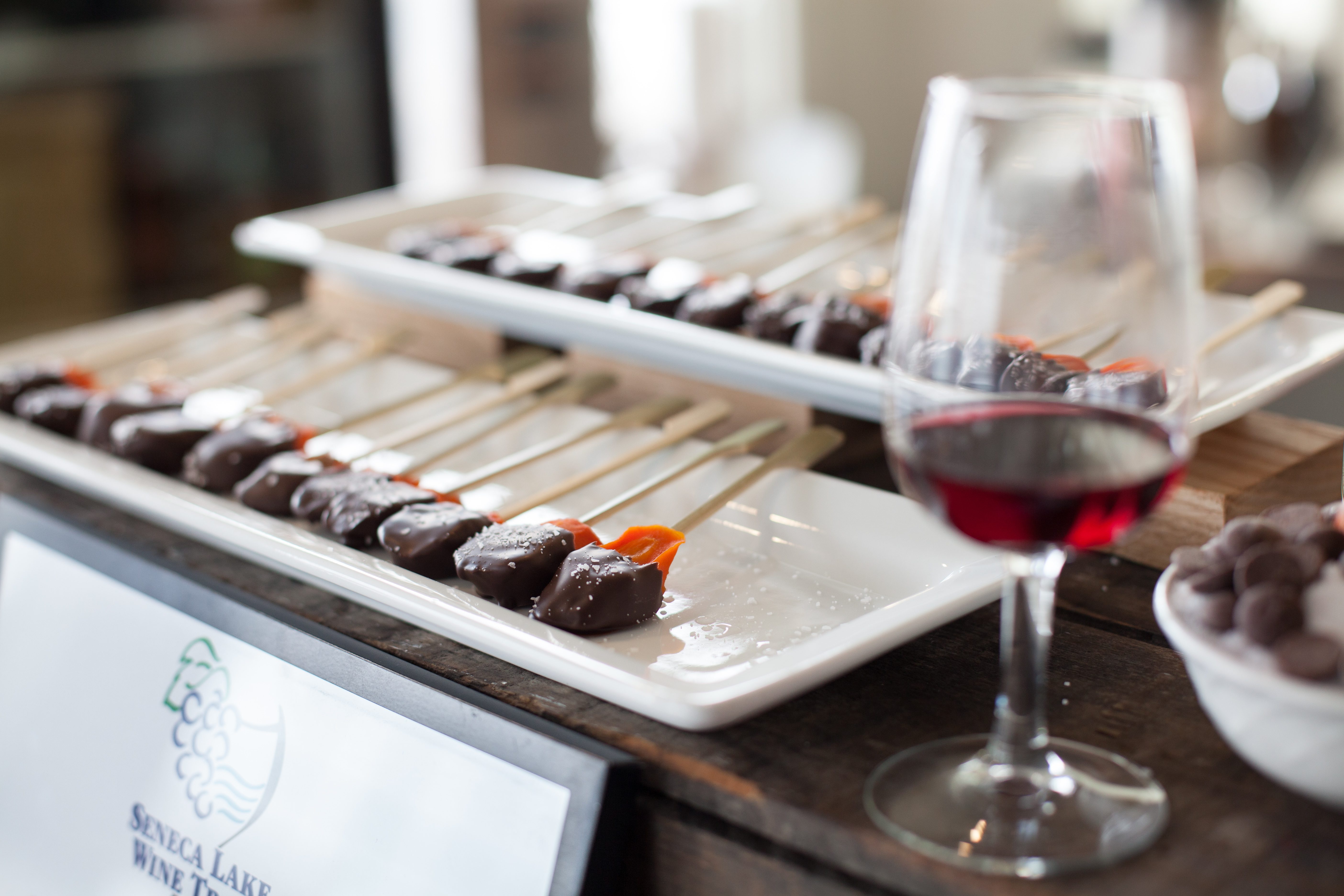 There are a few tickets left at the following wineries. You may call and purchase tickets over the phone. These will go quickly!
Leidenfrost Vineyards, 607-546-2800, 10 for sale
Bagley's Poplar Ridge Vineyards, 607-582-6421, 21 for sale
Caywood Vineyards, 607-582-7230 6 for sale
You guessed it, chocolate is the theme! Our wineries get creative and you'll experience a range of sweet to savory dishes. With 2 1/2 days to take it all in, we suggest taking your time to make the most of the experience.
Interested in bringing a group? Groups of 19 or less may attend together without making appointments. Groups of 20 or more must make arrangements through the Trail Office. Please see below for important details related to groups. 
Event Hours 
Friday, February 7: 12pm to 5pm
Saturday, February 8 and Sunday, February 9: 10am to 5pm
Recipe Book
Download the Recipe Book to preview recipes!
Participating wineries
Atwater Estate Vineyards ● Bagley's Poplar Ridge Vineyards ● Boundary Breaks Vineyard ● Castel Grisch Winery ● Catharine Valley Winery ● Caywood Vineyards ● Chateau LaFayette Reneau ● Earle Estates Meadery ● Fox Run Vineyards ● Fruit Yard Winery ● Fulkerson Winery ● Glenora Wine Cellars ● Hazlitt 1852 Vineyards ● Lakewood Vineyards ● Leidenfrost Vineyards ● Penguin Bay Winery ● Rock Stream Vineyards ● Seneca Shore Wine Cellars ● Three Brothers Wineries & Estates ● Torrey Ridge Winery ● Wagner Vineyards ● White Springs Farm Winery ● Zugibe Vineyards
Ticket Prices
The cost is $40 for wine tasting ticket holders and $20 for designated drivers.
Buy Tickets
Related Events