Atwater After Hours Singer-Songwriter Series with Raedwald Howland-Bolton
October 27, 2022 @ 5:30 pm

-

7:30 pm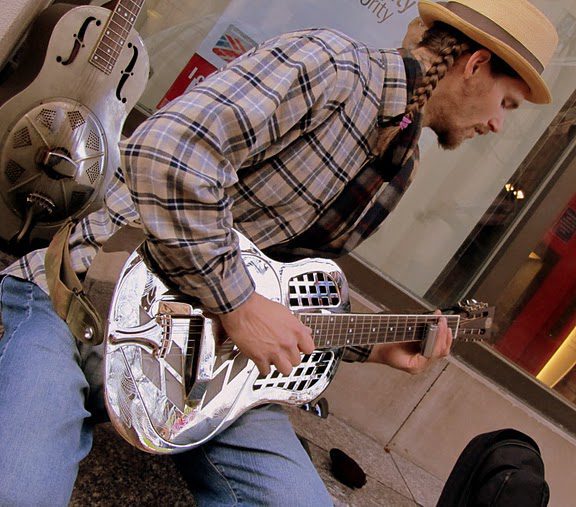 Raedwald discovered, and immediately loved finger style country blues after attending a Doc Watson concert in Ithaca, NY in 2004 at the State Theatre. He bought a CD and listened to it over and over. A friend from United Radio in Syracuse introduced him to my future mentor, Bert Stevens who turned him on to the likes of Reverend Gary Davis, Mississippi John Hurt, Roy Bookbinder, Dave Vanronk and other blues musicians. He and Bert played together regularly for about six months before he played my first open mic at Shifties in Syracuse, NY.
That was the start of Raedwald's passion for performing. He plays covers and originals in both Piedmont and Delta styles and a wide range of genres including, reggae, Calypso, classical, jazz and folk. His instrument of choice is a round neck resonator and I am currently playing a National and a dreadnought wood body Eastman, He is proud to keep a special and profound musical genre alive. Passionate about my work and the work of those who came before me, he loves sharing this music with new and old listeners in the street and in music halls.
Please join us for Raedwald's music, wine by the glass or bottle, cocktails, mocktails, cheese or charcuterie plates, and small bites.
Industry and Club Discounts!
Related Events