We talk a lot about all of the things that make our wines unique, but something else that is a hallmark of our region are the fantastic personalities and people you'll meet as you sip your way along the Seneca Lake Wine Trail. Allow us to introduce you to just a few through our new series, "All paths lead to wine".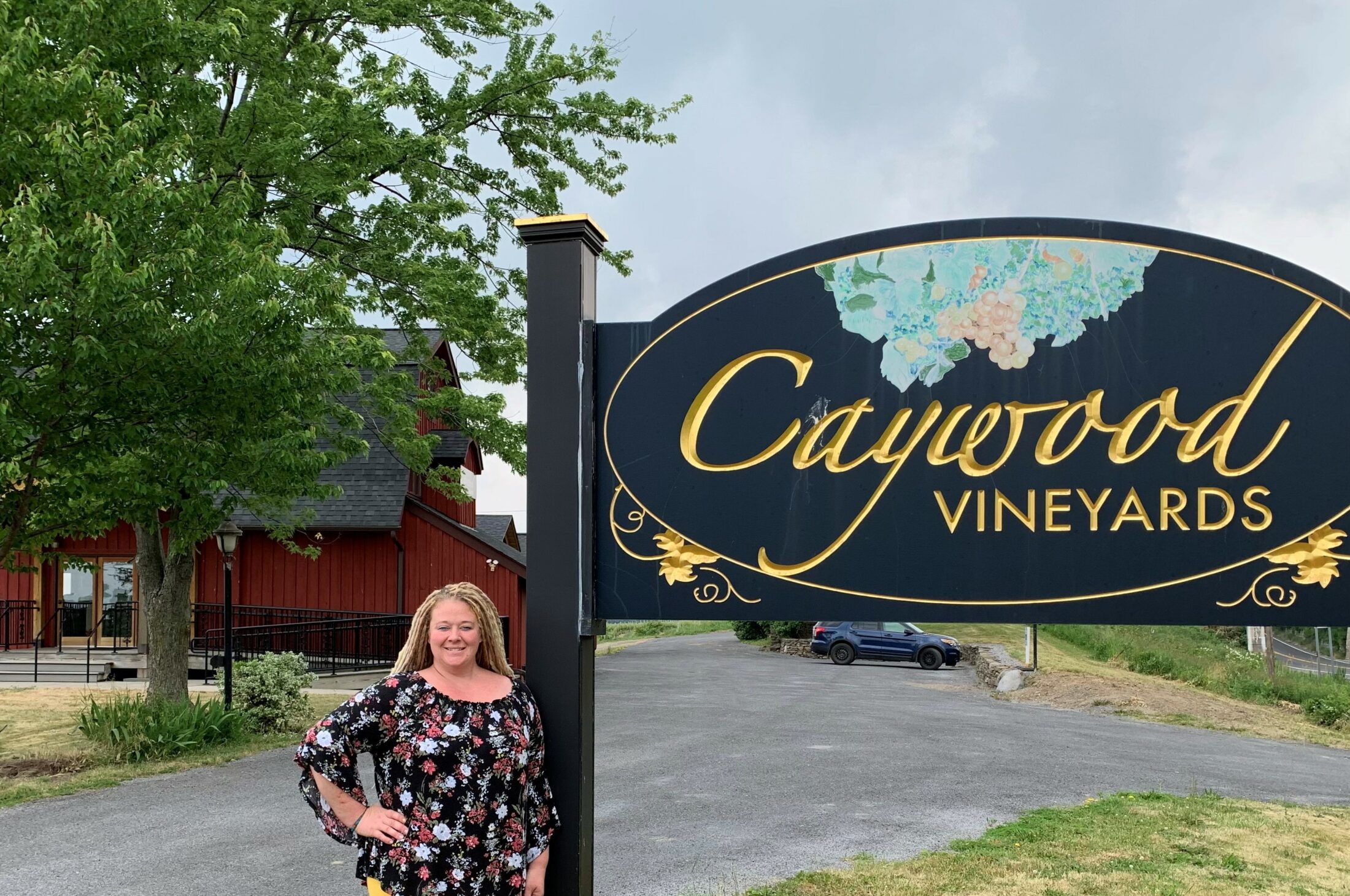 Erica Gee is the relatively new tasting room manager at Caywood Vineyards. Though she is not new to the industry, she recently came back to it full-time having started her path in nursing school, shifting to become a full-time mom, and now, sharing her love of service and her creative spirit with all of us here on the Wine Trail.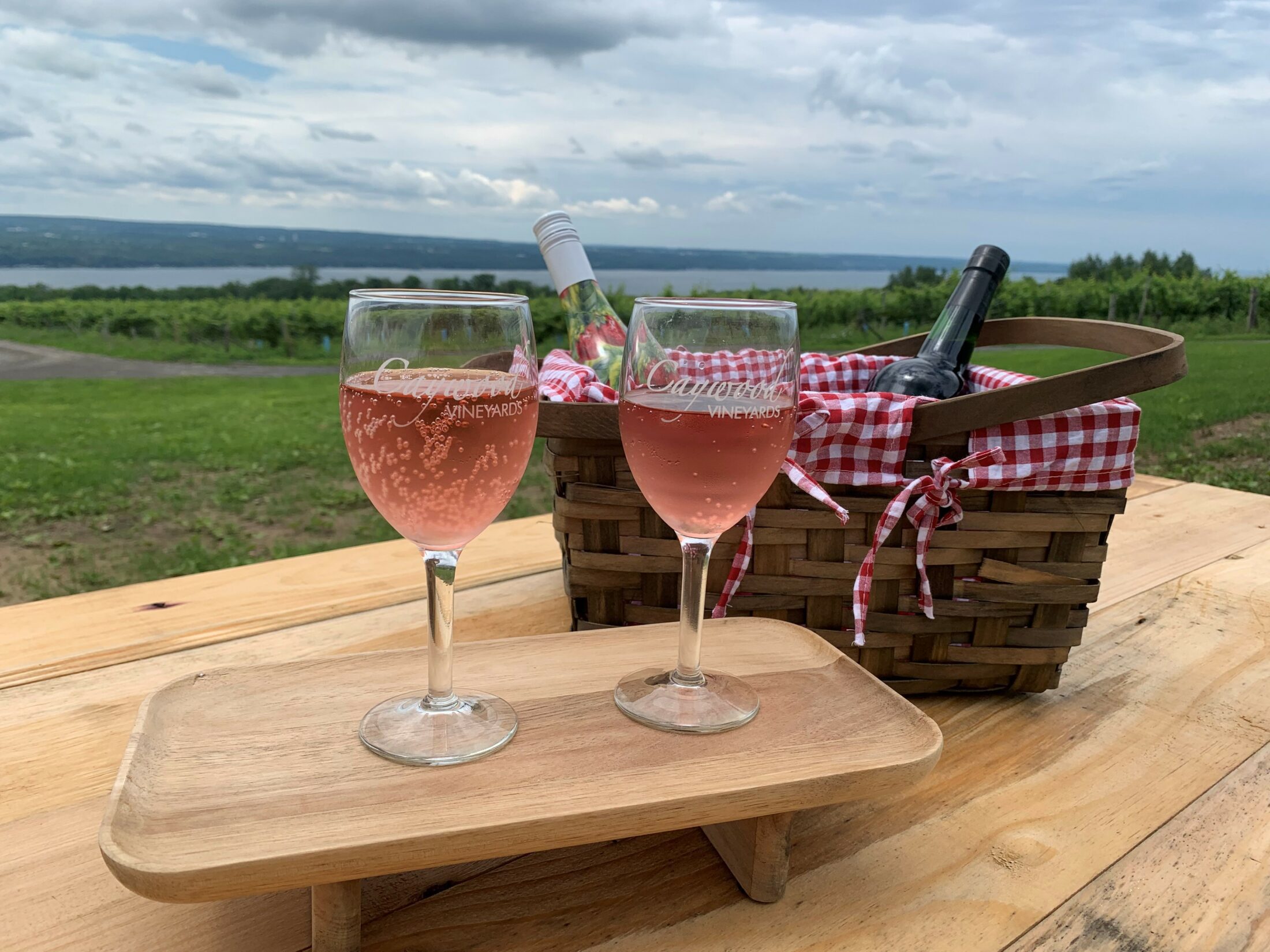 Erica tells us she has always loved people, but it wasn't until she took a "very part-time" weekend job at Leidenfrost Vineyards that she discovered her love for the wine industry. She worked there for awhile and then went on to work for her friend at Bagley's Poplar Ridge, a place that came to feel like home and family. With these experiences under her belt, Erica has now jumped into the industry with both feet, having taken the position as tasting room manager on June 1.
Breathing New Life into a Historic Property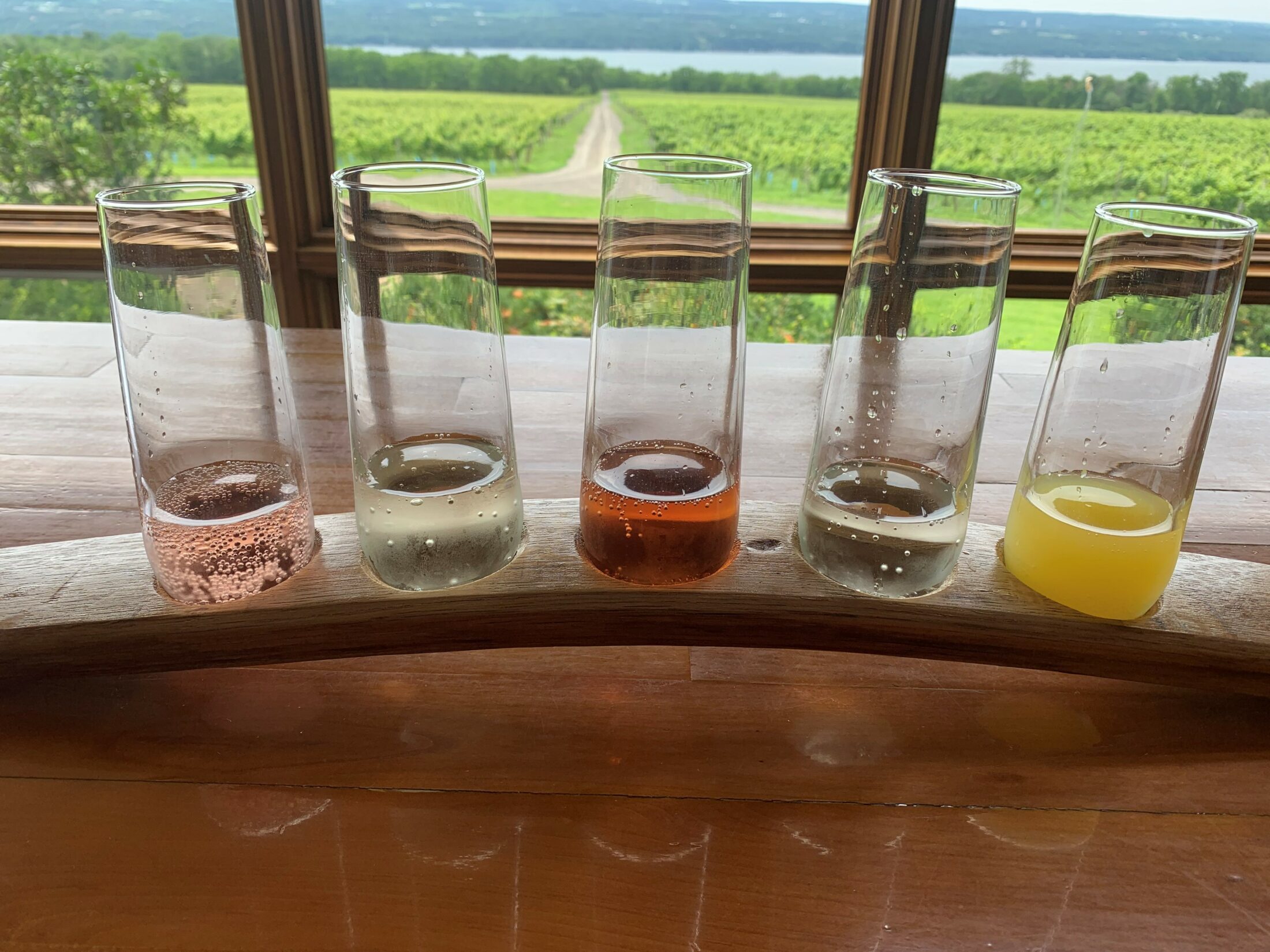 From the start, Erica fell in love with the building, the view, the history, and the wines. Since they are best known for their bubbly, she added a mimosa bar including a seasonal monthly mimosa featuring whatever is fresh and in season, some of which she grows and harvests in her own backyard. She also created non-alcoholic mockmosas for designated drivers, kiddos or whoever these delicious beverages appeal!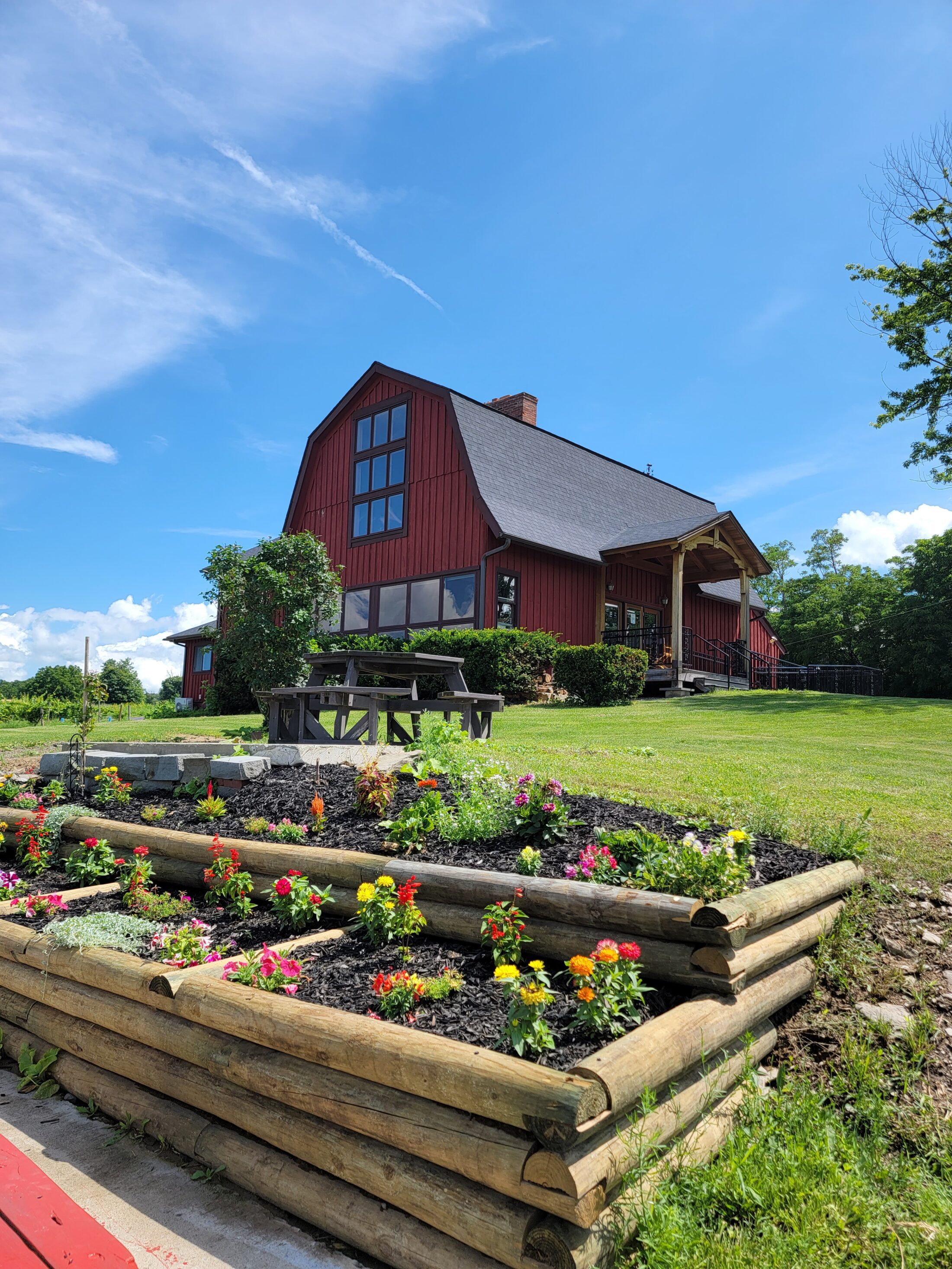 She rolled up her sleeves and added landscaping and outdoor seating to take full advantage of their beautiful view of Seneca Lake as well as extended hours and the option to take a quilt and a picnic basket with your favorite chilled wine out to a shady spot in the yard.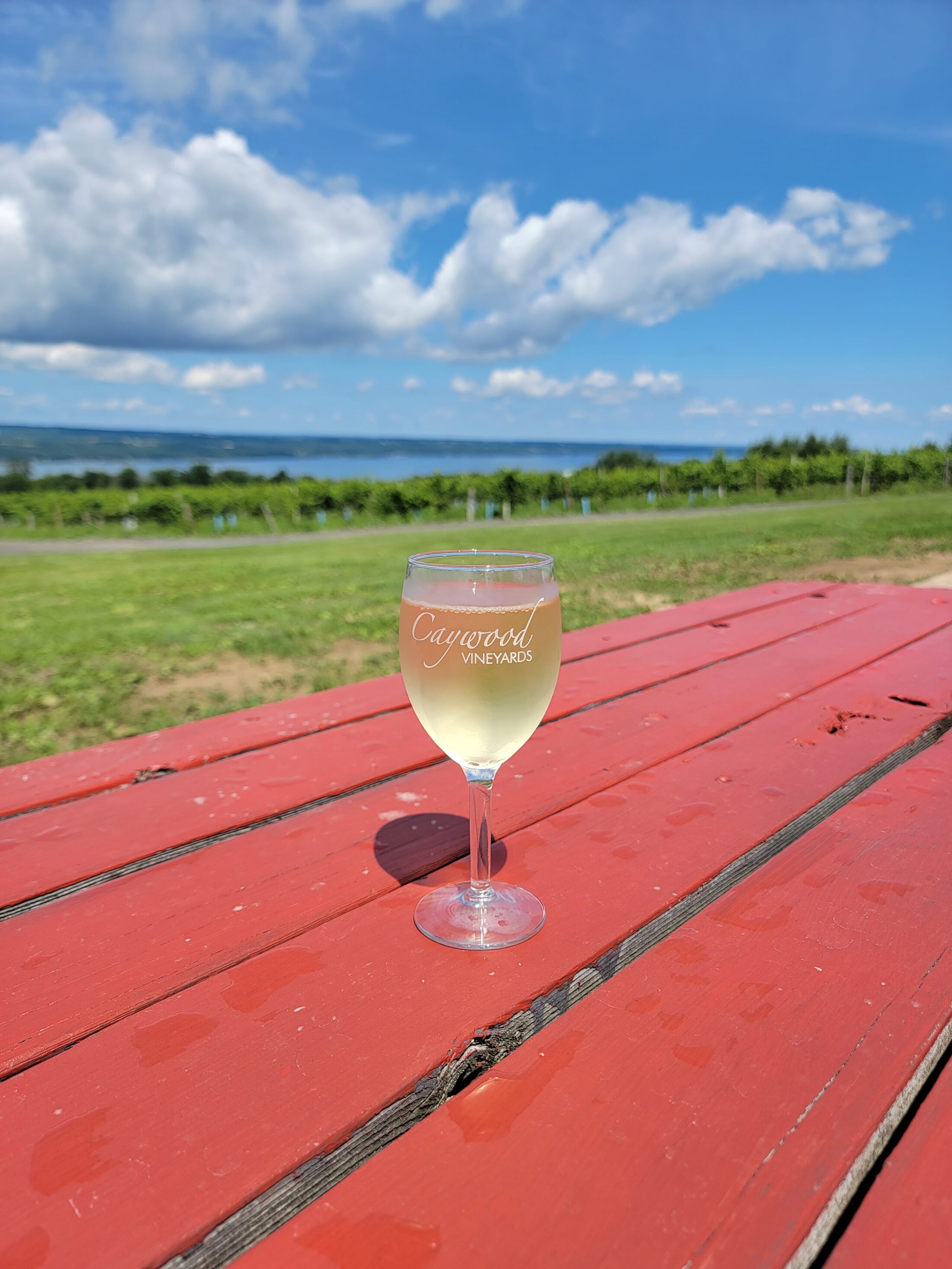 In her own words, Erica says her favorite part of her job is the visitors. "Everyone is happy and having a great day
when they are on the wine trail. Everyone has a story to tell and I want to hear them all. I get so excited to see familiar faces and know they enjoyed their experience enough to come back – it feels like instant friendship. Pleasant Valley is so full of history and unique attributes and I love sharing them with everyone that walks through the door."